Punch Bowl Inn Wins Venue of The year 2016– Awarded by the prestigious 'Les Routier' Guide.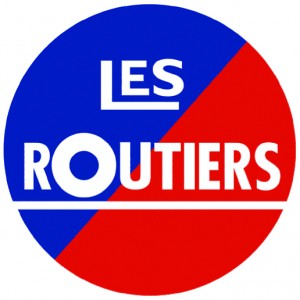 Punch Bowl Inn Presented with Prestigious National Award
Bridgnorth's much loved Ye Olde Punch Bowl Inn has this week been awarded the prestigious 'Venue Of The year' award by Les Routier Guides UK. Nationally recognised for its consistent quality customer services and quality cuisine in a prestigious national award. The annual Awards highlight establishments that consistently meet and exceed the fastidious membership standards. Awards are based around performance, customer feedback, reviews and recommendations.
A representative of Les Routier Tina Griffiths, Customer Service Executive (Picture with Owner Adam Giles) "The 2016 competition was fierce with extremely strong contenders for each category; but the judges believe this year's winners have consistently demonstrated exceptional levels of service hospitality, quality of food throughout the year. We extend our warmest congratulation to all our worthy winners and commend them on being 'best in their class'!
Continuing "Our establishments like Ye Olde Punch Bowl Inn share a sense of individuality that sets them apart from global chains. Visitors can expect good cuisine, friendly staff and value for money. Our establishments are passionate about consistently maintaining excellent standards in all aspects of their business and customer service."
Adam Giles, owner of Ye Olde Punch Bowl Inn added "We wee delighted to hear we had won this prestigious award and to be recognised for our consistent quality and passion for our customers is a real honour – Our staff are delighted and it has really lifted their spirits into 2016. "
The Les Routiers brand is recognised worldwide. Established in Paris in 1934, it started as a guide for the best independent restaurants and places to stay for road users. By the 1960s, people in the know in France and visitors to the country started to seek out the familiar Les Routiers plaque; it signified that the establishment was well-managed, clean and hospitable, and offered good food and excellent service.
Les Routiers UK continues to highlight these establishments across the UK & Ireland for visitors who are looking for an independently-owned destination for a short break – or simply somewhere to eat, drink or stay.
"All of our establishments are vetted and inspected before being allowed into the guide and we would like to congratulate Adam and the team at Ye Olde Punch Bowl Inn for their consistent quality and on-going hard work"